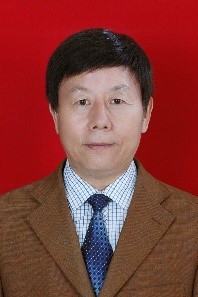 Prof. Chunmin Zhang, Xidian University, China
As principal, Prof. Zhang has successfully completed 2 of the National 863 Projects of China, 1 of the National Major International (Regional) Joint Research Projects, 2 of the National Science and Technology Major Projects, 2 of the Major Projects of National Natural Science Foundation of China (NSFC), 1 of the National Defense Basic Research Projects, 6 of the NSFC projects, as well as 1 of the Natural Science Foundation Projects of Shaanxi Province, 2 of the key technologies R&D Program of Shaanxi Province, 1 of the key technologies industrial R&D Program of Xi'an. In recent years, Zhang has published 150 papers in the international famous academic journals, such as Optics Express, Optics Letters, Optics Communications .etc, 200 of them are indexed by SCI. Prof. Zhang has published 3 research monographs, and 23 invention patents are authorized.
Achievements have been made in theoretical, experimental and engineering development: For the first time in the world, the interference imaging spectroscopy technology based on Savart polariscope has been designed and developed. And the first airborne and spaceborne prototypes have been independently designed and developed.
Zhang proposed a novel imaging spectropolarimetry based on Savart polariscope, which combines the channeled polarimetric technique with a Savart interferomreter for the first time. And the full wavelength-dependent state of polarization (SOP), spectral and spatial information of a scene can be acquired simultaneously. A spaceborne prototype has been developed,the simulated spaceborne measurement has been carried out.
As for the upper atmosphere wind field testing, Zhang has put forward novel principle, scheme and testing model of multiple-azimuth, multiple-direction passive remote sensing testing, which have changed the 1-D testing model of wind field interferometer proposed by scientists from USA, Canada and France.
The theory and principle scheme for the static, simultaneous and real-time detection of key parameters of atmospheric dynamics is proposed. Developed the world's first near-infrared spaceborne ozone wind imaging interferometer, which first realized the simultaneous detection of wind field and ozone, and obtained good experimental results.
Established and developed high-resolution satellite CO2 hyperspectral vector radiation transmission mode and remote sensing retrieval system GF_VRTM-V1.0 and global retrieval business algorithm system GF_VRTM-V2.0, providing theoretical foundation and technical support for spaceborne detection of CO2, O3 and trace gases.
Carried out theoretical and experimental innovation research on "left-hand materials".
These researches have great significance when developing Chinese independence knowledge property right of space remote sensing, atmosphere testing. They own great application value and foreground in the fields of aviation, spaceflight, space testing, military application, state safety, global environments, human living space, spaceship running, resource investigation, environment protection, physical geography, chronometer, etc.